If you are looking for a funny, entertaining, hilarious and even inspiring read. Definitely pick this one up!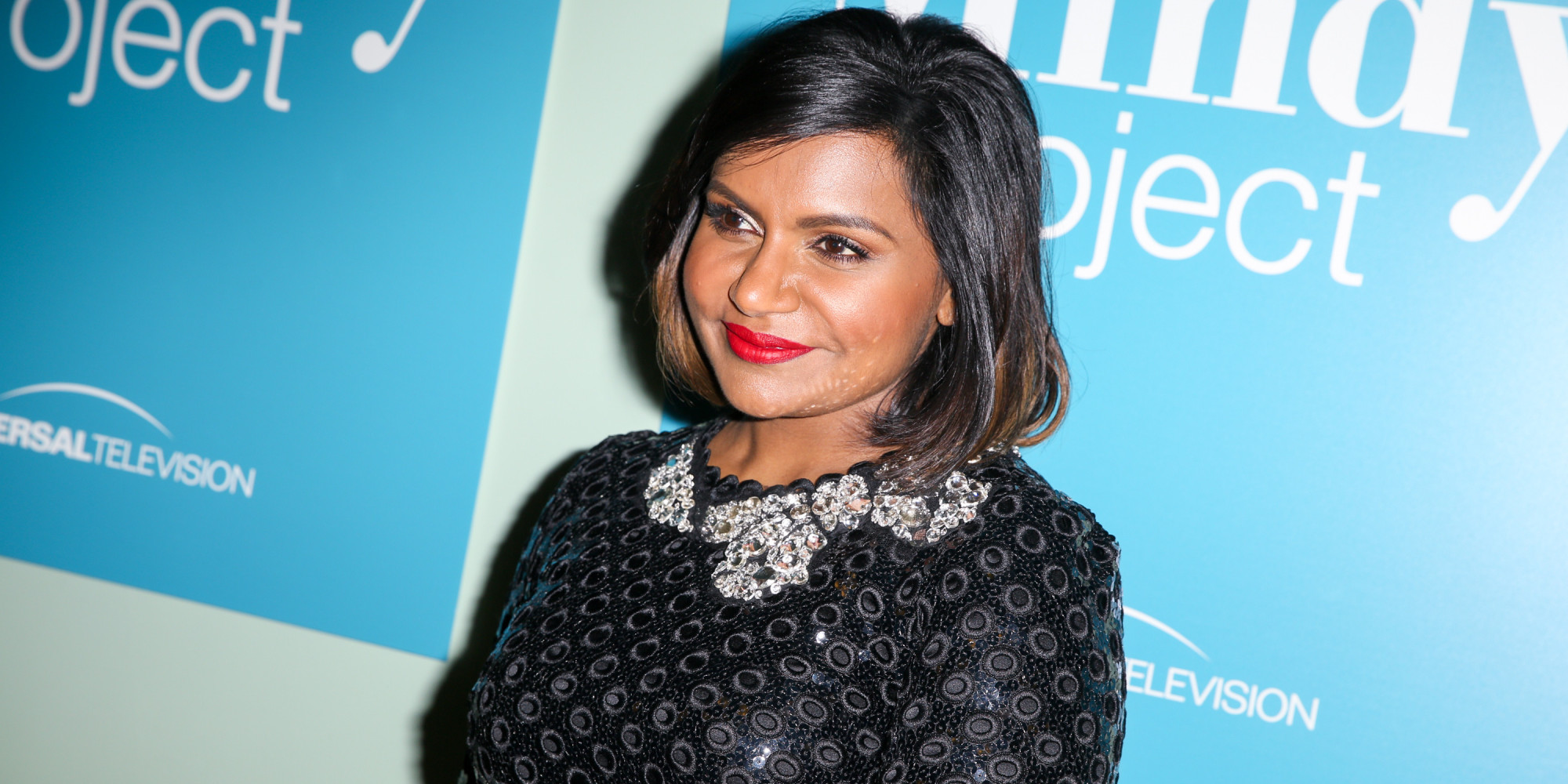 If you are anything like me, you heard about the Mindy Project and said to yourself "Great, another tv show about doctors" and put off watching it as long as possible. However, if you are also anything like me, you were at your friend's house a few months ago and could not get through 'The Theory of Everything" and so you turned this on and marathoned probably what was about 7 episodes.
To give you a brief run-down of the book, as you can't quite judge a book by it's cover with this one, Mindy gives us a run-down of her life from a cute lil two-year-old (yes pictures included) to her life now and how she dealed with some adversity and some non-believers but blazed her own path and has now found 'hella' success doing exactly what it is that makes her happy. And inevitably makes us happy too!
So here are a couple things I learned from this book:
After reading the title of the book, you may think that it may be a book about doing what you can to make people like you, to ensure you are invited to the coolest parties, and to help you fit in to social scenarios, but after reading her story, you'll find the moral of the story is actually quite the opposite.
Mindy found that although there were activities she could do, conversations she could partake in, and courses she could take to ensure she felt 'included', she found that the thing that helped her find happiness, and inevitably helped her find the success she is experiencing now, was to do the things that she was really passionate about, and that she found that her interests laid, regardless of the friends she lost, and dinners she was excluded from.  This for her, was comedy, which she completely threw herself into while she was growing up.
But think about that, if she had chosen to go along and follow what everyone else was doing, she would be just another girl. She could be your doctor in real life (which obviously would still not be bad), or she could be working at your local comedy club, potentially wishing for something more. In the same way that if Kanye West didn't believe in himself so much (which is quite a bit) he may still be working at your local GAP.The things that make you different are the same things that can help you to stand out in a really good way!
So maybe it IS better is everyone is hanging out without you. Because if you have a goal you want to work towards you can give yourself the time it takes to achieve your dreams. You may find that sometimes, it is time better spent than watching another re-run of friends, or sitting in the sun drinking sangrias (things I typically do while hanging out with friends).
Mindy was not too concerned in what everyone was doing enough to make her change her ways. She did the things she loved, blazed her own path, and she found like-minded people who eventually joined her on her journey, while those who were not behind her are definitely now watching her every move.
One important note that I took from her book was when she said "write your own script".
How this helped her was that she auditioning non-stop, but was unable to pick up any acting roles. So, she decided "If there's no role that I fit into, I'll write a piece where I do fit in". Her and her best friend wrote their reenactment of the early lives of Matt Damon + Ben Afflick as they struggled as, well, struggling actors and created the screenplay that effectively sling-shotted them into fame, "Good Will Hunting". Almost ironically, Mindy's play made the industry take notice and was effectively the piece that sky-rocketed her to fame as well.
And although she meant to create a role for herself for her debut play, I think that this can really reflect in our everyday lives, and be a true learning lesson to us. If you take a job, any job, whether you like it or not,  you are always going to be striving to fulfill a role that has been carved out for you. If you write your own piece, you allow yourself to create all of the dynamic parts of the role that make it uniquely perfect for you.
I'm looking forward to her next book thats coming out this September
"Why Not Me?"
---