We're pretty vocal here about how much we love working for ourselves and living on our own terms. And don't get me wrong, it's IS pretty great! But there are times in the ups and downs of the entrepreneurial journey that it can be very easy to lose sight of why you're doing all of this in the first place.
As entrepreneurs, we're responsible for it all! Unless we're at the financial point where we can hire professionals to handle things like business management, marketing, visual design, web maintenance, and things like that (AKA things that probably aren't what you actually do at the core of your business), it can all be very overwhelming and confusing.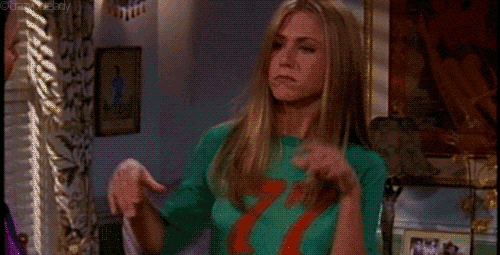 Don't freak out! I've got a really fun way for you to unwind this afternoon and get a grip on your soul's purpose & vision for your life and business.
Let's get crafty!
Grab a poster board, some magazines, scissors, and a glue stick. I don't know if you did this in high school, but I was totally transported back to the days of Fall Out Boy and Friday nights at the mall while I was doing this part. It was actually a lot of fun!
Flip through those magazines and start snipping. Grab whatever speaks to you. Words, pictures, celebrities, "looks" — if it's inspiring you, let's get it on the board.
Have fun with it! Don't play by any rules. DO NOT TRY TO MAKE IT PERFECT. No rulers. No measuring tools. This is a space to throw your good vibes and your dreams at the wall like you're making the best pot of pasta of your life, alright girl?
Making a vision board is like having a pep talk in your workspace at all times.
Those times when you're at home working, maybe up into the late, late hours of the night or early hours of the morning while you're still trying to make your side hustle your main hustle, can be frustrating and isolating. You may not have many people in your life that "get you" and support your dreams.
(Psst, if that's the case, you really need to come join us in the Yes Supply Collective, but that's another talk for another time!)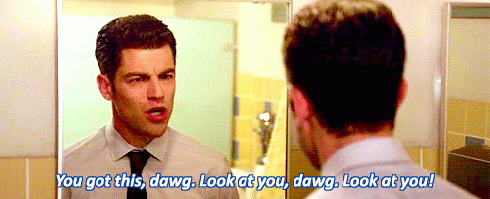 Making a vision board will help you through these tough times. It's something you look at and focus on, something that is a constant reminder of what you want, why you want it, how you're going to get it, and most importantly: That you DESERVE it.
Energy is everything, girl. Let me be the first to tell you if you don't already know. If your mindset isn't in the right place, you're never going to get to where you want to go. When you are positive, open, and accepting the abundance the Universe wants to bring to you, that's when the real magic happens!
Your vision board should be the first & last thing you see every day.
Or at least one of the first and last things you see every day! It should be somewhere that is prominent and in the forefront of your mind at all times.
That's the point of all this, isn't it?
Make it part of your morning routine to spend time looking at your vision board. And not just a glance. Really look at it and spend time looking at each image and word you chose to put on the poster. See those things coming into your life. Welcome them and accept them with open arms.
Basically just entrench yourself in a pool of positive energy and embrace all the good things coming your way.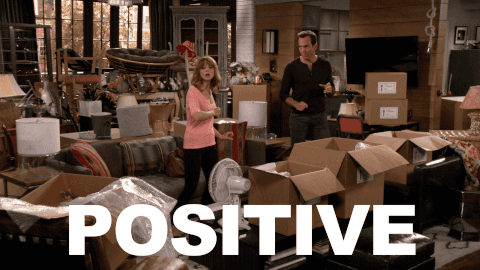 See what other Yesbabes are putting on their vision boards in the Yes Supply Collective private Facebook group & be part of the most collaborative, supportive entrepreneurial community online when you join the Yes Supply Collective!
---